When autumn rain turns to winter snow, you may not be able to do anything about the weather outside but you can create a comfy atmosphere inside in no time.
Add the Glow of a Fireplace – Real or Faux
If your idea of warm and cosy would be to curl up in a big armchair by a flickering fire, but you lack the real thing, make do with an old fire grate filled with the strings of miniature holiday lights and piles of pine cones.
If you haven't got a fire grate to fill, you can get the same effect by piling the cones and lights into a vintage washtub, an old bucket, or a large basket.If you have a non-working fireplace, you can get the same effect by wrapping those lights around small logs and pile these into the fireplace.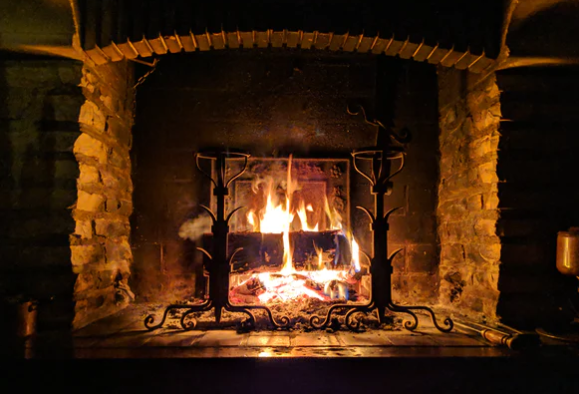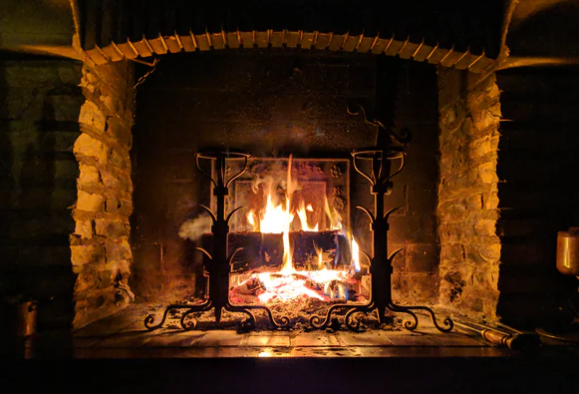 Accessorize for Winter with Nature
Take out those silver and pewter bowls that you never use and pile them high with pinecones. Intersperse taper candles in bottles and jars with interesting shapes among the bowls for added interest.
Light up your stairs with tea lights in glass votives, which you can decorate with leaves and branches of berries tied on with kitchen string. Use some empty jars if you don't have enough votives.
Pile up small dried gourds and mix in a few tea light votives for an instant glow to any table top. Again, use whatever candle holders you have on hand.
Have the kids collect leaves from the yard to make into a simple garland for your mantel.
Branch clippings from your garden make instant arrangements. Choose those with interesting shapes and those with berries. Just keep away from your kids and pets!
Use What You Have Decorating
Keep out the winter cold with door curtains. Attach a wooden curtain rod above the door, attach the curtains to clip-on rings, and then slip these over the curtain rod. Again, use what you have on hand. For example, blankets would be perfect for this treatment or you can use damask table cloths.
For a simple touch, use winter scarves as table runners. Accessorize the runners with bowls of lemons, oranges, pomegranates, or apples.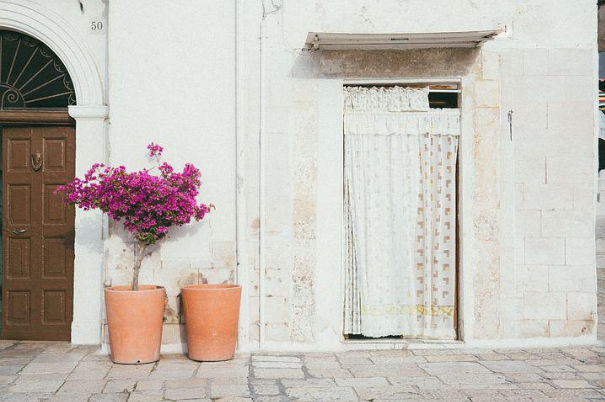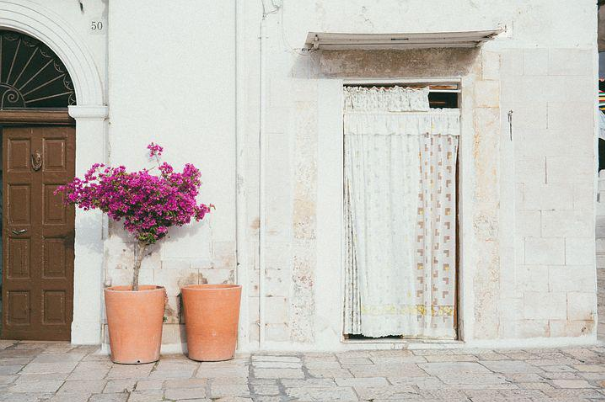 Scents of the Season
Fill your home with the warm scents of winter – apple, cinnamon, pine, or bayberry. Candles, baking, simmering mulled spices are a few of the ways to add soothing seasonal scents to your space.
Mix up some mulling spices and use them.
Make an old-fashioned orange pomander. Get an orange, stick it with cloves, and hang it in the doorway, pile in a bowl in the dining room. These make a wonderful air fresheners and great gifts as well.