Green is in the air. Green buildings, offices, materials and now, people are increasingly going for green homes. For making a green home it's essential to understand certain basic tenets of green technology and eco-friendly homes.
Key Features of Green Homes
In order to make a green home out of a regular one, it is first necessary to understand what constitutes a green home. A green home is generally known for its eco-friendly features and surroundings.
According to an article by April Kelly titled, "Definition of a Green Home," such a house has to be "energy efficient, healthy and use sustainable resources." Recycled materials, sustainable logging practices, proper air passage, efficient consumption of water, energy and other resources etc. are some important characteristics of green homes.
Kelly explains in the article that green homes contain articles and items of daily usage that are environmentally friendly and promote healthy living. Also, a green home can be created by utilising inexpensive materials.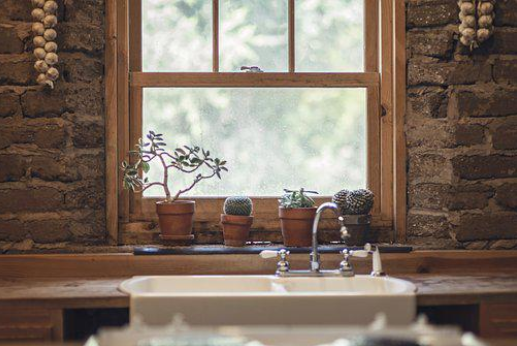 Making a Green Home
Green homes can also be solar homes. In fact many environment enthusiasts prefer rapid usage of solar energy for lighting and heating purposes at their homes. For instance, in his March 14, 2010 cbsnews.com report, "Making Houses Green (And Saving Some, Too)," Reporter Ben Tracy cites the example of a green home resident called Dan Sharp.
Tracy points out how Sharp installed solar panels on his home roof and solar tube lights in the interiors. Also, Sharp replaced his air conditioner with a gigantic home fan. Tracy points out that these steps helped Sharp and his family reduce electricity consumption costs considerably.
Tracy also refers to a well-known home building agency, Comstock Homes in Los Angeles. It is known to create huge solar-powered communities and states that solar homes can lead to savings of around "$300 on monthly utility bills" of householders.
Creating green homes also includes utilisation of HVAC systems in homes. Writer Brian C. Howard cites the example of home-building consultant Maryjane Behforouz in his April 23, 2007 thegreenguide.com article, "Healthy Foundations." In Howard's article, Behforouz talks about the effectiveness of energy efficient green homes.
As per Behforouz, a good energy-efficient house will positively have "a high-end HVAC system and expertly sealed ductwork."
Choosing green flooring patterns and paints too contribute towards making a home greener. A thegreenguide.com article, "Floor Buying Guide" points out that an eco-friendly home should contain flooring made out of green materials.
These materials are so called because they have the least hazardous impact on the environment. Such materials include flooring made from bamboo, cork, recycled tile and stone amid other substances. These are much safer and eco-friendly flooring materials than the ones containing formaldehyde.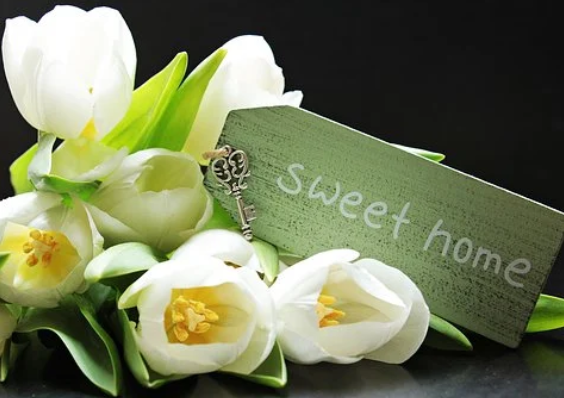 Also, the article mentions that if a person selects cork, concrete or FSC-certified wood flooring; the floors will have to be sealed, stained or polished. While performing sealing, it is essential to use minimal volatile organic compound (VOC), non-formaldehyde sealants and stains made from natural pigments. For polishing purposes, people must opt for hard wax and natural oil polishes.
Paints used to colour the walls also need to be chosen with care for making green homes. There are many types of paints that can be used for green homes. In thegreenguide.com's article, "Paint Buying Guide" water-based latex paints, natural paints, milk paints etc. have been recommended.
It has been suggested in the article that people must purchase paints with low VOC levels. Natural paints too are devoid of harmful agents, preservatives and biocides. Recycled paint is yet another good alternative for a green home, as stated in this article. It is ideal to purchase a paint that has fewer than 150 grams VOC per litre.
There are various kinds of substances that go into the making of green homes. It is essential to get an in-depth understanding of the various green building materials and their usability criteria. A proper amount of research about eco-friendly components ensures a perfect green home.