Awareness of these practices, in turn, has led more people to join the movement of urban homesteading. The term urban homestead brings to mind an organic farm in upstate New York where a once urban professional couple has settled down to make a go of organic farming on a boutique sized farm. As trite as that might sound, the successes of such farms – along with a gnawing inclination during troubled times that this might be the way to go – has led to the popping up of a new crop of micro-farms providing a sustainable yield to themselves, family, friends, and even community.
Front Yard Farming
Front yard farmers, such as Marie Richie in Portland, Oregon, began by turning her own front yard (and her partner Kat's) into an oversized garden. They then gathered the approval of several neighbors, applied for a grant, and turned the face of one avenue into a small urban farm, growing crops like japanese radishes. The pair – and their neighbors – now supply many area restaurants with their fresh, organic, local produce; and, they have added $40 baskets which supply enough produce for a family of four to the 'fruits' of their successful micro-farm.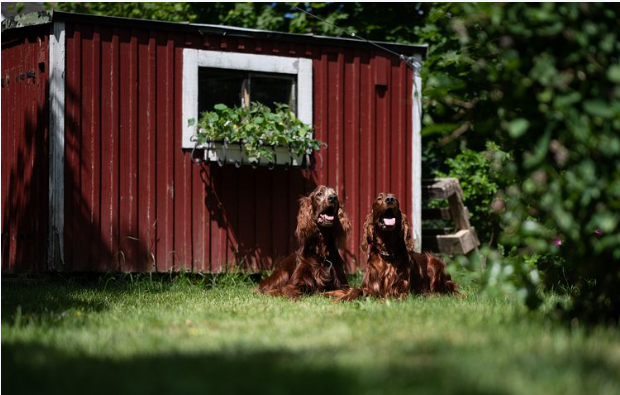 Collective Micro-Farming
Sunset Magazine writer, food editor, and blog columnist Margo True has encouraged micro-farming within her tightly knit community – one square block including her own property. With a blog called, The One Block Diet, Margo enlisted her 'block' into a collective micro-farm. Each participant took on a product to farm organically and provide. Suggested staples of a one block diet include:
Honey
Beer/Mead
Herbs
Vegetables
Fruit
Wine
Eggs
Goat's milk, cheese, and butter
Each year, the Sunset group gathers for an annual feast. Production is enough to sustain their families for a good portion of their food intake. With a bit higher level of yield, such as the micro-farm in Portland example, friends and the local community benefit as food is produced and added to the food supply.
Urban farmers who produce a large yield often sell at farmer's markets – a very good place to buy fresh, local, organic produce.
Inspirating Others and Sharing Seeds
Something all gardeners – as well as urban homesteaders – can entertain during winter months is a Seed Exchange. These encourage seed collecting and hold down the cost of micro-farming, encouraging greater success, sustainability, and higher yields. It also encourages community, passed along knowledge, and fortitude of organic farming practices, heritage seed preservation (slowing plant endangerment rates), and an informal information exchange about what is now turned sustainable practices. This type of information was once passed among generations who were much more involved in creating their food supplies than the population today; but, thanks to efforts like these, that is changing.